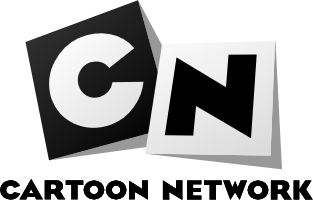 Cartoon Network is a cable television network owned by Turner Broadcasting. The network was created in 1992, and airs only animated programming. The network began by airing only classic animated shorts owned by Turner Broadcasting, but has since begun airing original animated series. In 2001, an adult-oriented channel skein called Adult Swim took over Cartoon Network's late-night bloc.
In 1996, Time-Warner Cable purchased Turner Broadcasting, and with it Cartoon Network. This purchase gave Cartoon Network the rights to the entire Warner Bros. animation library. Time Warner changed the focus of the Hanna-Barbera Production company to creating original series for Cartoon Network. In time, the classic animated shorts of Warner Bros. and MGM were largely moved to a sister network, Boomerang.
The original animated programming that was developed by Cartoon Network was part of the rise of animation in the 1990s. Up until the release of The Simpsons in 1989, animation had been in a long slump. Little notable television content came out in the 1980s. Cartoon Network helped revive animated shorts with such shows as Ed, Edd, 'n Eddy, Dexter's Labratory, and the Powerpuff Girls. These shorts, however, were definitely targeted at children. The Warner Bros. and Disney shorts of the 1930s, '40s, and '50s, in spite of the large quantity of slapstick humour they incorporated, were enjoyed greatly by adults. The niche for more adult-oriented animation was instead filled by such shows as The Simpsons, South Park, and Family Guy.
Ad blocker interference detected!
Wikia is a free-to-use site that makes money from advertising. We have a modified experience for viewers using ad blockers

Wikia is not accessible if you've made further modifications. Remove the custom ad blocker rule(s) and the page will load as expected.